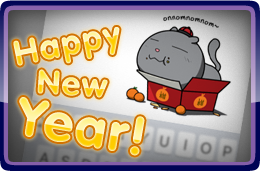 CNY 2017!
2017-01-25 7:00
Gong Xi Fa Cai! In addition to the My Sticker feature, Voopee has just been updated to include Chinese New Year stickers in its sticker library. You may now wish everyone in your contact list a prosperous Year of the Rooster. Happy stickering! The update, which is available on both iOS and Android, also includes some bug fixes and improvements.
Speedchat Update
2016-10-28 7:00
Junyverse is rolling out a new update including bug fixes and new features. A core feature is that Speed Chat has been updated. You can now add or remove people from conversations, and you can now have up to 25 participants in a Speed Chat at a time. With this update you can also mute Speed Chat conversations, either for a set amount of time or indefinitely, you can even leave the conversation permanently. All this is available now in both the Android and Apple Stores.
Speed Chat
2016-06-7 10:00
Group messaging has become an intrinsic part of life; from planning group activities to making decisions or simply for sharing photos for fun, group messaging is the most efficient way to do it. The latest Junyverse update includes Speed Chat, a feature that adds this necessary part of communication to Junyverse. You can message, send photos and videos, and more to up to ten participants. It's just as easy to message one person as it is to message many. The update also includes various design enhancements for Android and iOS along with other fixes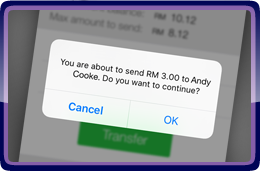 Balance Sharing
2015-07-13 10:00
If someone doesn't have enough credit on their account, you can now help them out with the Balance Transfer feature. Balance Transfer is an airtime sharing service that allows you to top-up another Junyverse user's balance from your own phone. Unlike the traditional mobile balance transfer, there is no rate for each transaction. You simply enter an amount, a recipient, and send in no time. This feature can be found in the My Balance menu.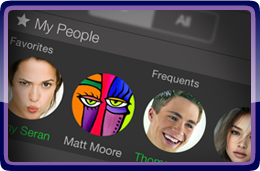 My People
2015-02-12 10:00
The My People bar is an easy way to manage your contact list. It determines who you frequently contact based on your calls and messages and organizes them for quick and easy access. You can also manually add people you want easy access to by making them a Favorite, quickly done by pressing the star icon in the their contact card. My People can be accessed from both your contact list and Speed Dial in the Phone tab.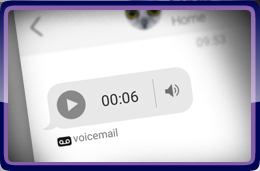 Be Heard Even When Offline
2015-02-12 10:00
Studies show that 30% of all phone calls aren't completed on the first try. To help out when that happens, Junyverse now gives you the opportunity to start the conversation by leaving a voicemail. Unlike the bulky voice menu in traditional voicemail services, the recorded message can be listened to with a single click of the play button in the message thread. The greeting can also be personalized the Greetings and Voicemail screen.
Find Stickers
2014-09-04 11:00
Messaging has just been made more fun with the newly introduced Find Stickers on Internet feature. Available now in the Play Store, the new Junyverse allows you to personalize stickers by finding images on the internet that can be sent and stored in a bigger sticker library. The recent release is also packed, but not limited to, even more great improvements, such as accurate call feedback, saving drafts in messages, and connectivity improvement. Get your updates by following the links in your app or visiting the Play Store now.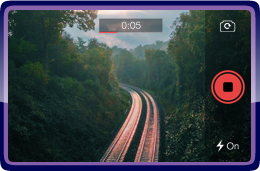 When A Picture Is Not Enough
2014-05-20 9:00
Sometimes it takes more than just a static image to tell a story. You can now record a 15-second funny clip with Junyverse to share a laugh with your friends and family. Or send a longer video you've already recorded to anyone in your contact list. The recent upgrade is packed with additional features like sticker add-ons, a banner update, and much more.
Send Multimedia Messages to Anyone
2014-03-06 11:00
"The Junyverse experience does not limit multimedia sharing for its users. With the new update, you can now send your stickers, pictures, voice bubbles, and One Shot messages to anyone in your contact list! For non-Junyverse users, these messages will be viewed by opening a web link. Features such as My Stickers and a longer Voice Bubble recording time have also been added in the latest update."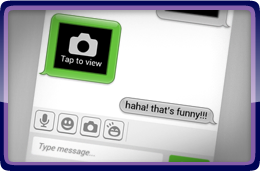 Oneshot it!
2014-01-28 10:00
Introducing Oneshot – the latest cool messaging feature of the application. As the name suggests, Oneshot allows you to send images that can be displayed once and for a few seconds only. Surprise a friend with a snapped photo or tease them with images from your gallery to make messaging more fun. Other improvements such as LED notifications and audibility for voice bubbles are included on the latest release found in Google Play.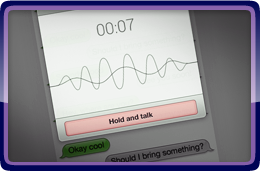 Speak Your Device
2014-01-08 11:00
The 1.0.17.0 Android update comes with a new convenient feature to reply to your friends without using the keyboard. Introducing voice message – another exciting feature that lets you speak to your device and send message to your friends for up to thirty seconds long. Whether driving or simply tired to type a long message, voice messaging would surely come handy. A whole lot of other great improvements are coming your way so stay tuned.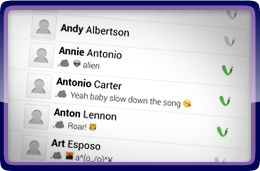 Filter out Voopee contacts
2013-11-11 10:50
As part of continuously improving our service, 1.0.15.2 has just been released in Google Play that vast improved the process of filtering out Voopee contacts from your address book. This is particularly beneficial for users with a huge contact list. Expect more service improvements soon in the upcoming releases.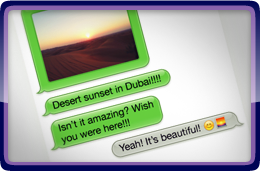 Express it better with pictures! ;)
2013-12-11 11:45
As the old saying goes, a picture is worth a thousand words. So as part of our continuous service improvements, the new update of Junyverse includes picture messaging. Picture messaging combines the use of SMS with the enjoyment of expressing oneself with pictures. Whether done for leisure or business, enrich your messages by taking a snapshot or selecting from your saved gallery and then adding text! Different content types such as audio and video are on the works so stay tuned for future enhancements.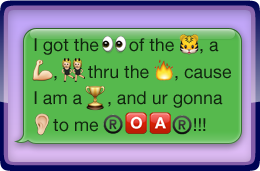 Have fun with emojis!
2013-10-07 12:45
Junyverse has just become cooler with the introduction of emojis. Compared to other apps in the market that charges for downloads, this set of fun graphics has been added for free to enhance the messaging experience. The new update is now available from the Google Play Store.
Enhance your Junyverse experience with Mood Messages!
2013-09-11 12:45
A new Junyverse mobile soft device release is now available at Google Play. In addition to improved call quality, it includes a new cool mood message service for broadcasting messages to all contacts. The new feature contains a mood message feed that gives you a quick glance on what your Junyverse community is up to. More social interaction will be enabled in the future from the Mood Message feed.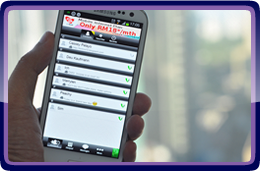 Better Presence and Moods now available
2013-01-30 12:45
A new version of Junyverse phones has been released. This new version includes, among other features, a better Presence, or "who is online", function so the user can always  know who can be contacted in real-time and who can be contacted free of charge. The new release also includes a new Moods implementation. Moods allows other users to see "my status" messages on their phones.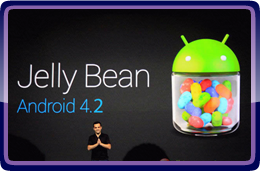 Improved Jelly Bean Android version 4.2
2012-12-17 11:25
A new version of the Junyverse mobile soft device is now available. Among other new features and improvements, this version includes full support of Android version 4.2. (Android 4.2 was released to the market on November 13, 2012.)