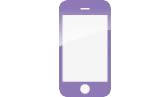 Multi - platform
You can add a Junyverse mobile soft device on top of your existing phone by downloading it from an app store. Currently the Junyverse phone is available for Android. Availability on additional phone platforms will be announced in the near future.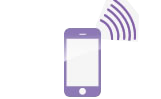 Call anytime anywhere
The Junyverse mobile soft device differs from traditional apps that you can use for free calls and messages in that it works even if you have no Internet connection or when the connection is bad. You can place and receive calls anytime and anywhere.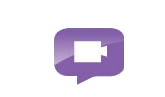 Free text & multi-media messaging
With the Junyverse phone you can send free text messages, photos and videos just like with other apps that you may use for messaging. The Junyverse mobile phone is different because you can send and receive text, photos, images and videos even when you have no Internet connection.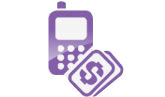 Minimize my Phone Bill
The Junyverse phone gives you complete control of your communication costs both when you are at home and when you are travelling. At the same time you will not be dependent on the Internet or the data connection quality.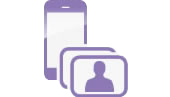 Make embarrassing pictures disappear
The Junyverse phone gives you full control of your communications through your personal settings. For example, you can decide if a photo that you send should disappear shortly after it has been viewed, or if the picture may be stored more permanently on the receiving phone.